So, what is WordPress exactly? Read on to learn everything there is to know!
👉 If you're in a hurry, here's the incredibly-condensed version: WordPress is an operating system for websites that lets you manage your website's content, images, design and functionality. It's your ultimate DIY platform, and arguably the best way to build a website! What's more, it doesn't require any coding skills to get started.
Here's what we'll cover:
What Is WordPress in a Nutshell?
Saying that WordPress is an operating system for websites is only part of the story — there's actually quite a lot going on under the hood.
Some of the key things to know:
WordPress is what we call a Content Management System (CMS). This means it has all of the tools needed to let you write/edit/manage or otherwise work on your website content in an easy-to-grasp way — basically, working on a web page in WordPress is similar to working on a Word or Google document.
WordPress is a piece of web software. The 'web' part means that, to use it, you have to install it on a web server.
WordPress doesn't require any coding knowledge from the user.
WordPress is free. You can go to the official website of the WordPress project and download WordPress to your computer. There are no strings attached.
WordPress is open-source. This means that anyone and everyone can take a look into the source code, review what's going on, and even make their own modifications.
⏳ Quick history lesson: The first time anyone heard of WordPress was 2003, when its creators, Matt Mullenweg and Mike Little, decided to build on top of an existing platform called b2/cafelog. They improved on it and called the final thing WordPress. It's been in active development ever since — for 16-plus years. If you want to learn its history, read this article.
What Types of Websites Can You Build with WordPress?
WordPress was initially meant to be a blogging platform. However, a lot has changed over the years, and it can now be used effectively for all sorts of different website types and purposes.
For example, some of the types of websites you can make with WordPress include:
Blogs
Business websites
eCommerce stores
Portfolio websites
Social networks
Magazine websites
Resume websites
Forums
Membership sites
Online education platforms
And any combination of the above
Who Uses WordPress? Is It Popular?
Saying that WordPress is 'very popular' would be an understatement. It is, in fact, the most popular CMS available, and the data (at the time of writing) put it at 35% market share. To put it another way: WordPress is used on one in every ~three websites, and it's currently estimated that more than 27 million websites run on WordPress.
Here are some of the more prominent websites that use WordPress: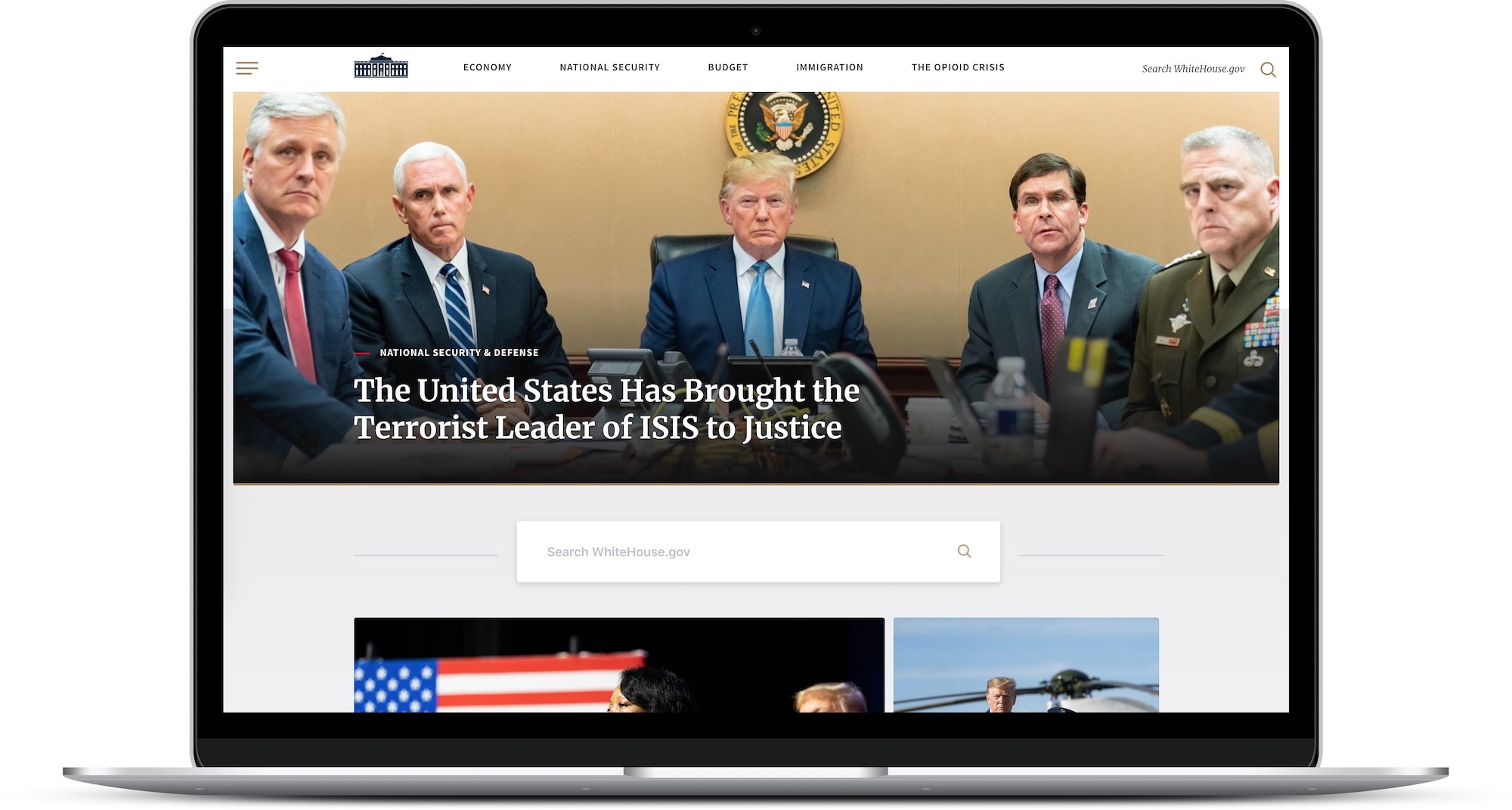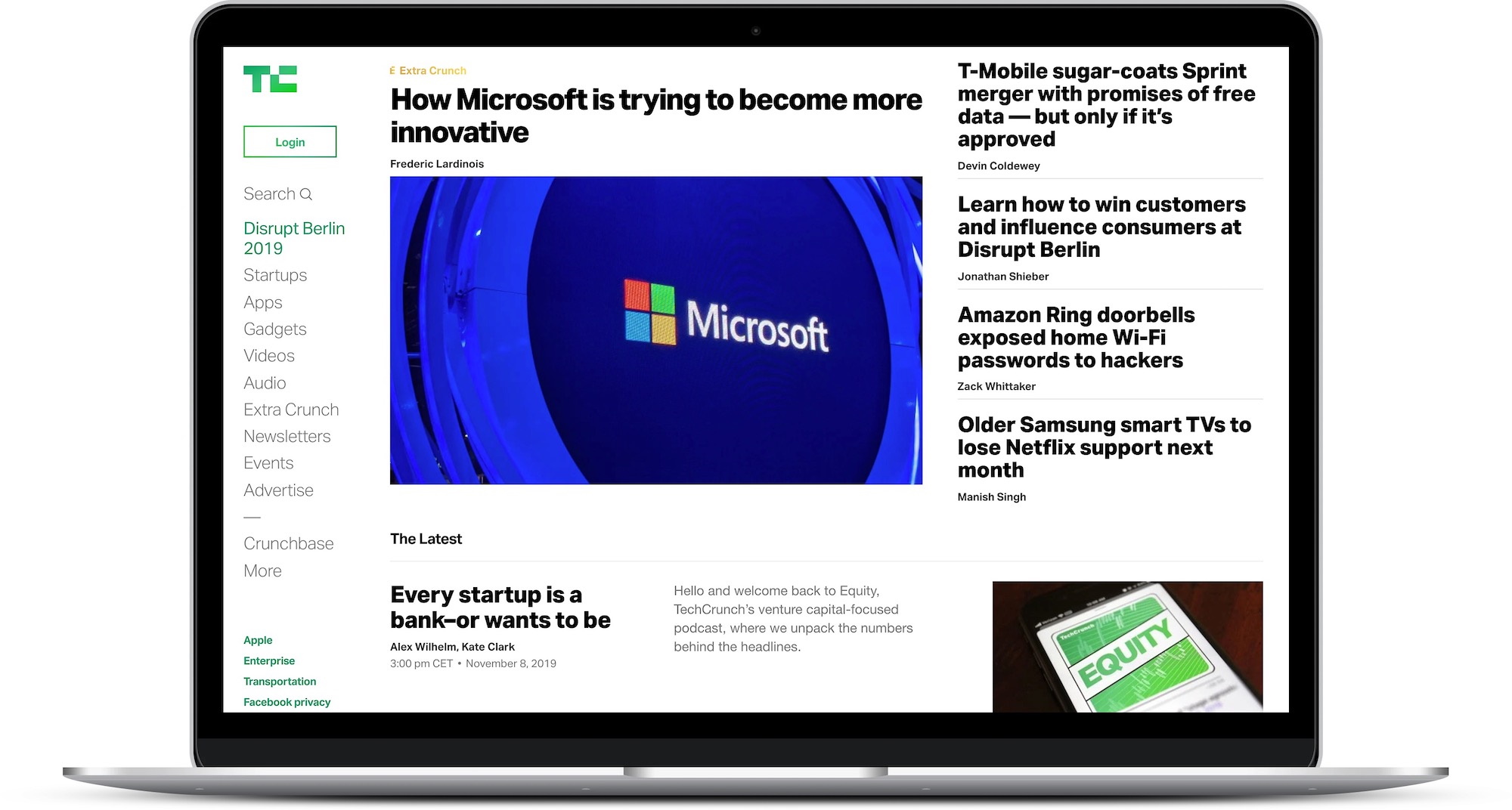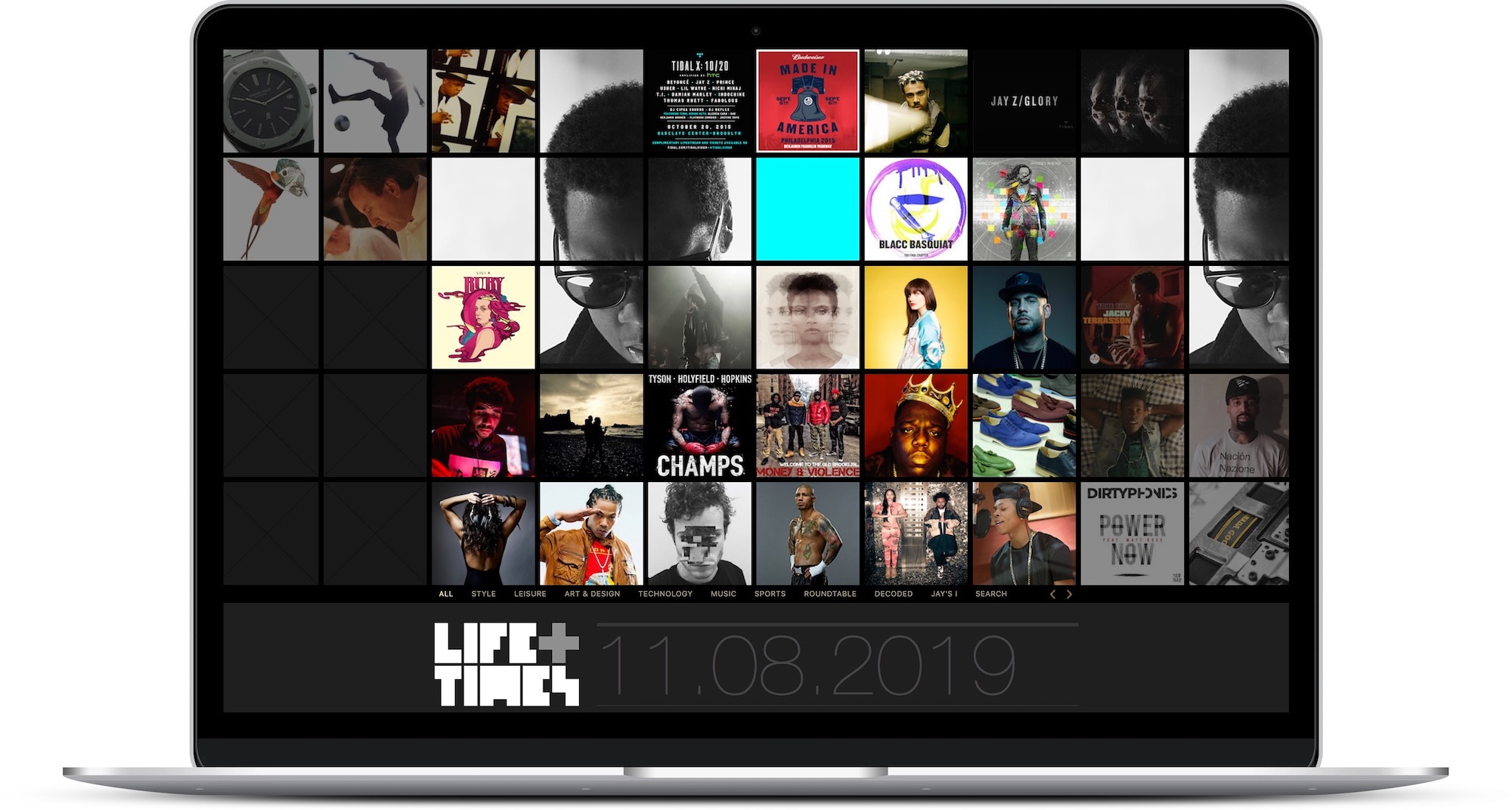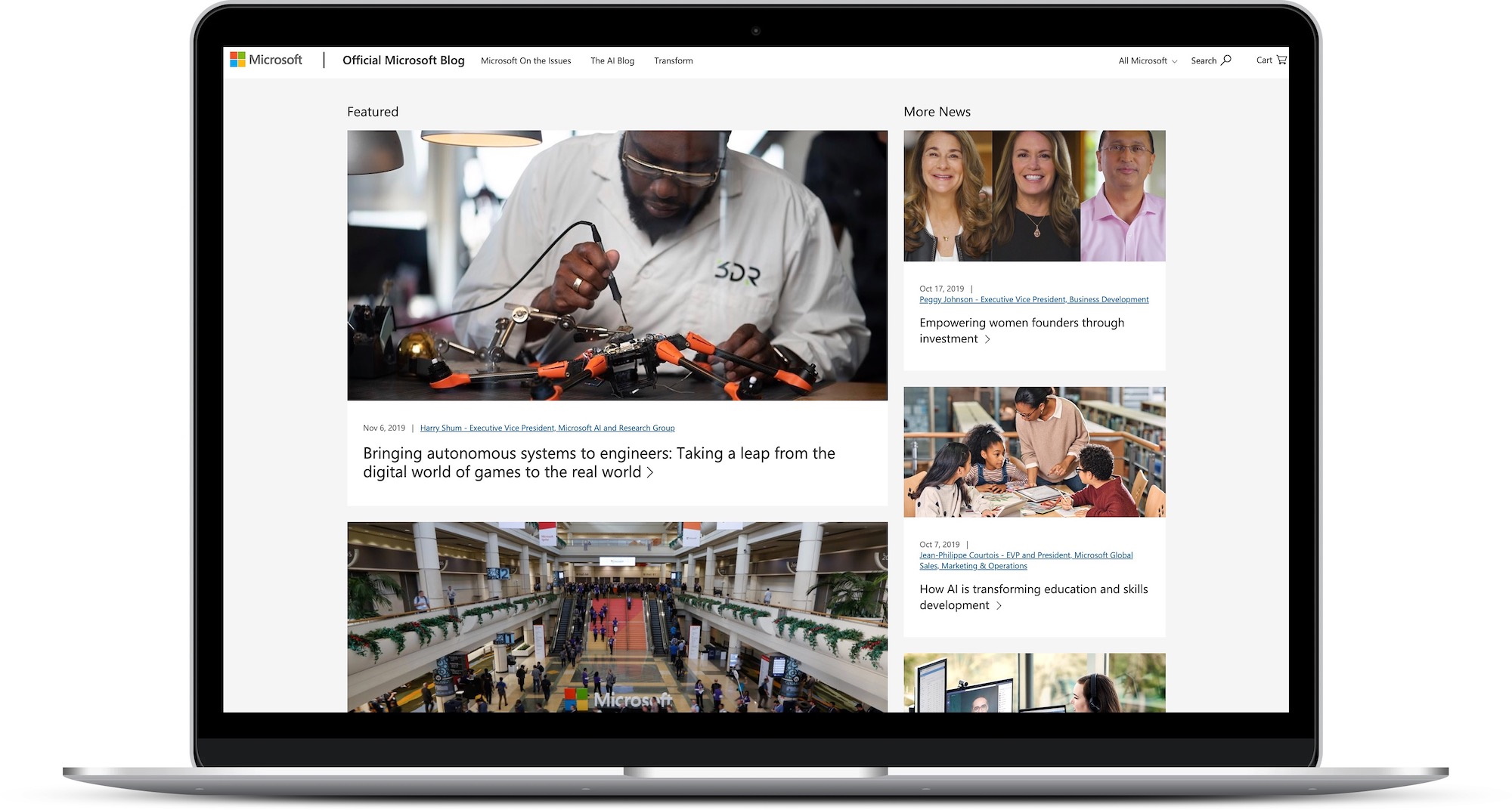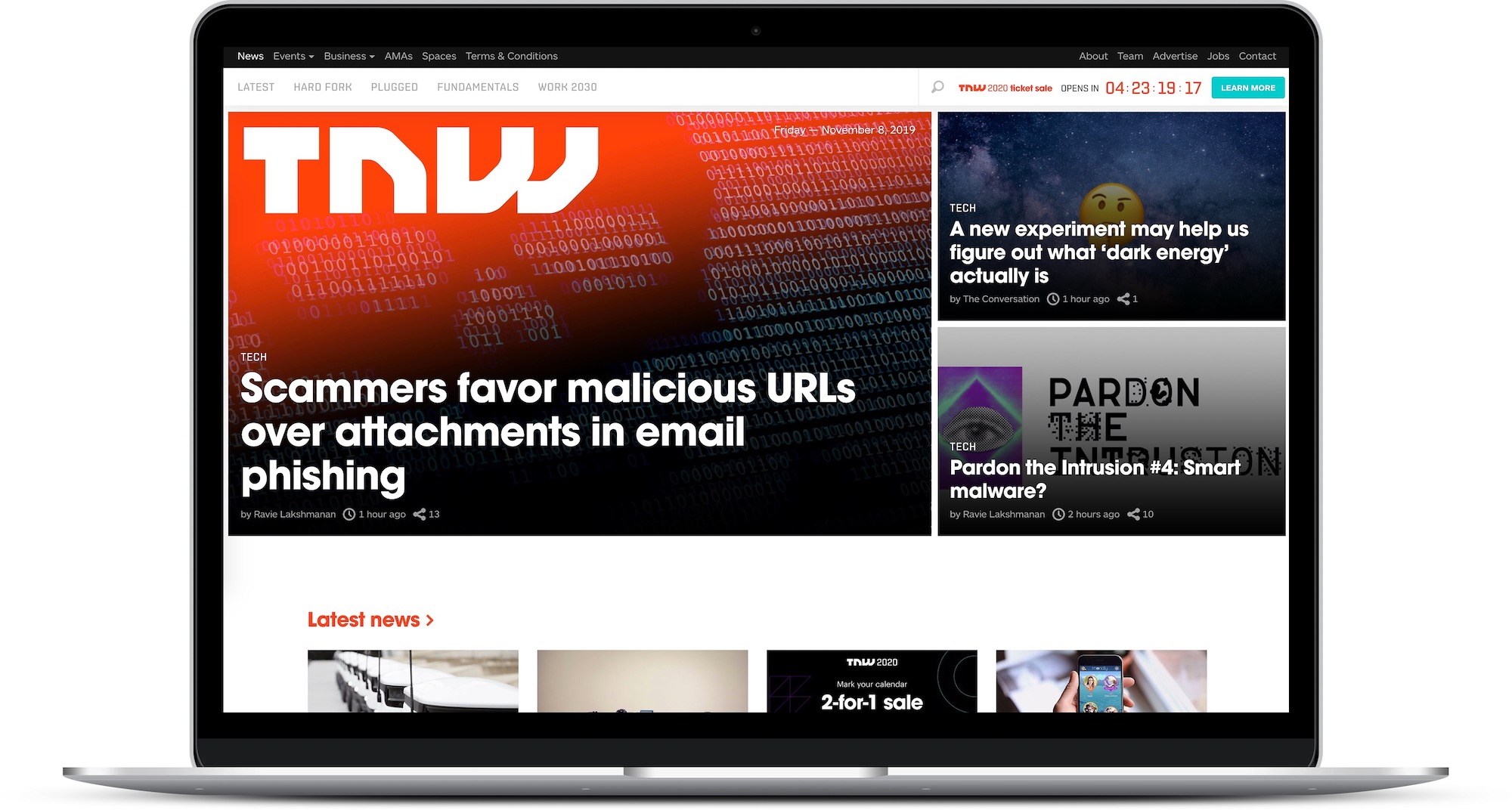 👉 Want to see more? Here's a showcase of more than 150 websites built on WordPress.
Is There Any Difference between WordPress.Com and WordPress.Org
This is the question that's been troubling new WordPress users for more than a decade.
I know it's mighty confusing, but WordPress.com and WordPress.org are two entirely different websites, made for different things, and offering different products:
WordPress.org is the official home of the WordPress open-source software; it's where you can go to download the software, download themes and plugins for it, learn to use WordPress, read the documentation and so on.
WordPress.com is a commercial project built on top of the WordPress software.
Let's take a minute to explain that last thing: What do I mean by 'a commercial project'?
The WordPress software itself is just that: A piece of software. This means that, to use it, you have to first install it on a web server, then configure the thing, and so on.
WordPress.com makes this process simpler by merely requiring you to sign up for a WordPress.com user account. After you do that, you'll be able to build your website by following a simplified on-screen setup wizard.
That being said, WordPress.com certainly isn't a flawless solution. We talk more about the differences between WordPress.com and WordPress.org here. Check it out if you're not sure which of the WordPresses you should go for. (Hint: It's probably WordPress.org.)
What Is WordPress under the Hood and How Does It Work?
As mentioned above, WordPress lives on a web server. Here's the bird's eye view of how things work (simplified for clarity):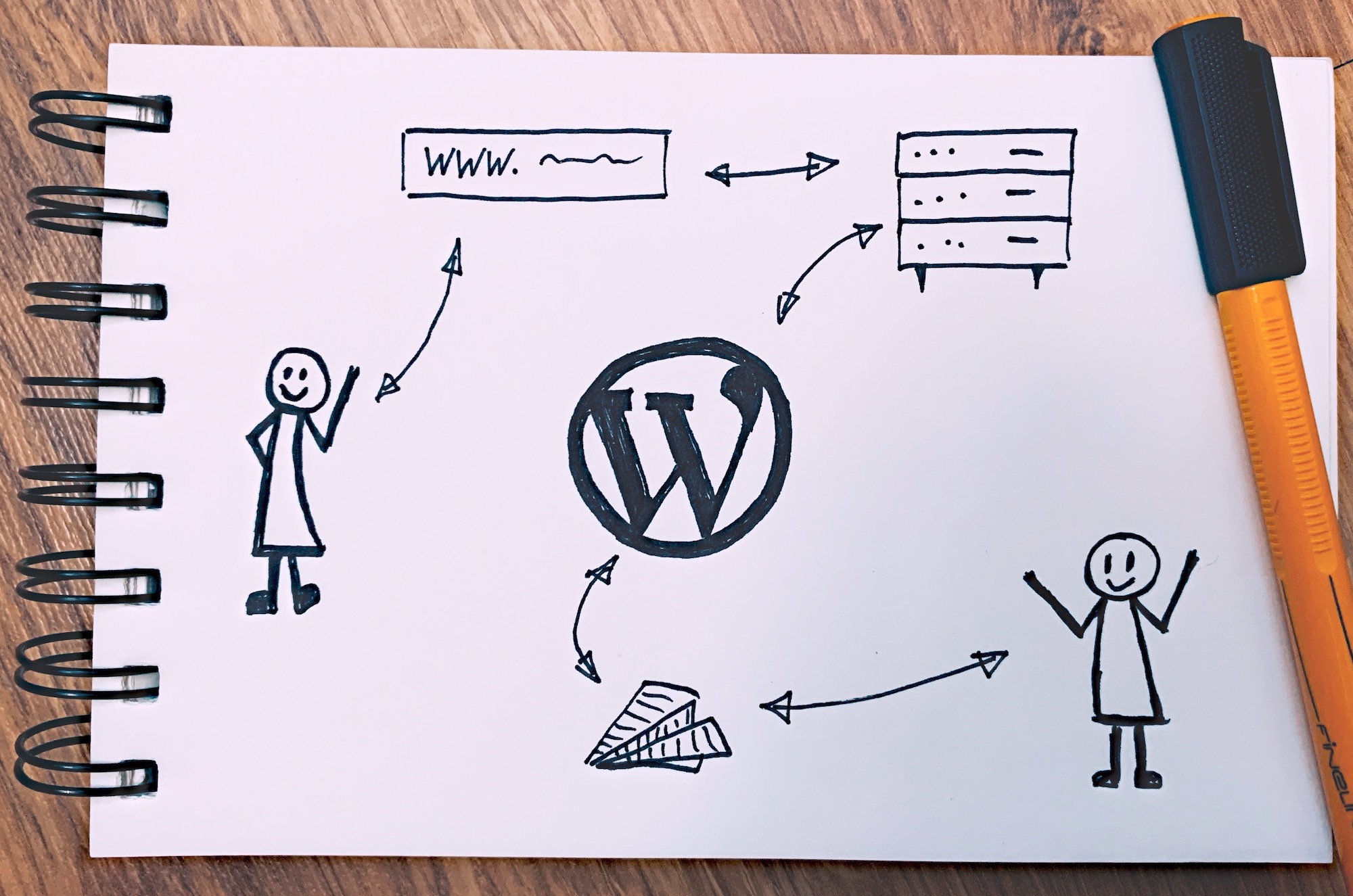 To do its magic, WordPress uses several web technologies and tools.
Most of WordPress is written in PHP — a programming language designed for web development.
WordPress also uses a MySQL database to store all of your site's written content, along with all of the settings and other data that lets the site run.
To learn more about the technical structure of WordPress, read this.
What Features Does WordPress Offer?
Here's the key stuff:
WordPress is simple to use. It gives you a fast-track to publishing your content on the web.
WordPress allows you to create/edit/delete individual web pages and connect them to form a complete website.
WordPress lets you add media files to your website content. This includes images, audio and video.
WordPress integrates with social media, letting you share your work with your followers.
WordPress is SEO-friendly, which means Google will be able to read your content and rank it accordingly.
WordPress lets you install new designs for the site with a couple of clicks.
You can extend the native features of the platform through plugins, which you can also install in a couple of clicks.
You can use WordPress in your language — it's available in more than 70 languages.
Does WordPress Come with a Nice Design?
Even better, WordPress lets you install new designs on your site in the form of 'themes'.
WordPress themes are all-in-one design packages that change the entire appearance of your site in a couple of clicks.
The important thing is that changing your theme doesn't destroy the content you already have on the site (your pages or posts) — it's just the design that changes.
There are more than 10,000 free WordPress themes to choose from in the official directory. Plus, there's a whole market of premium WordPress themes if you ever outgrow your free one.
👉 Check out our list of the best multipurpose WordPress themes of 2019.
What Does WordPress Look like on the Inside?
Here's what the user interface looks like once you log in to WordPress: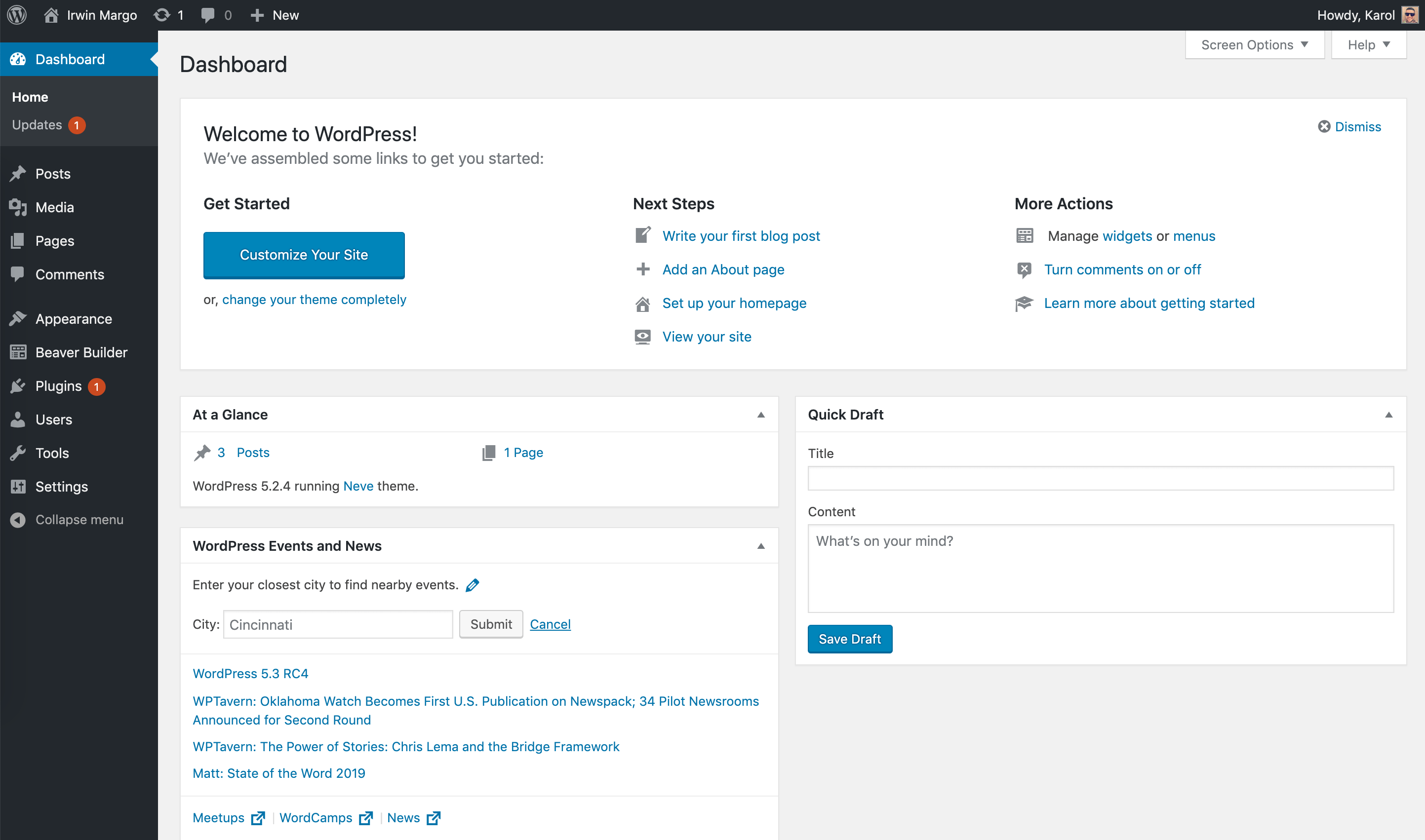 Here's the panel you use to create new pages: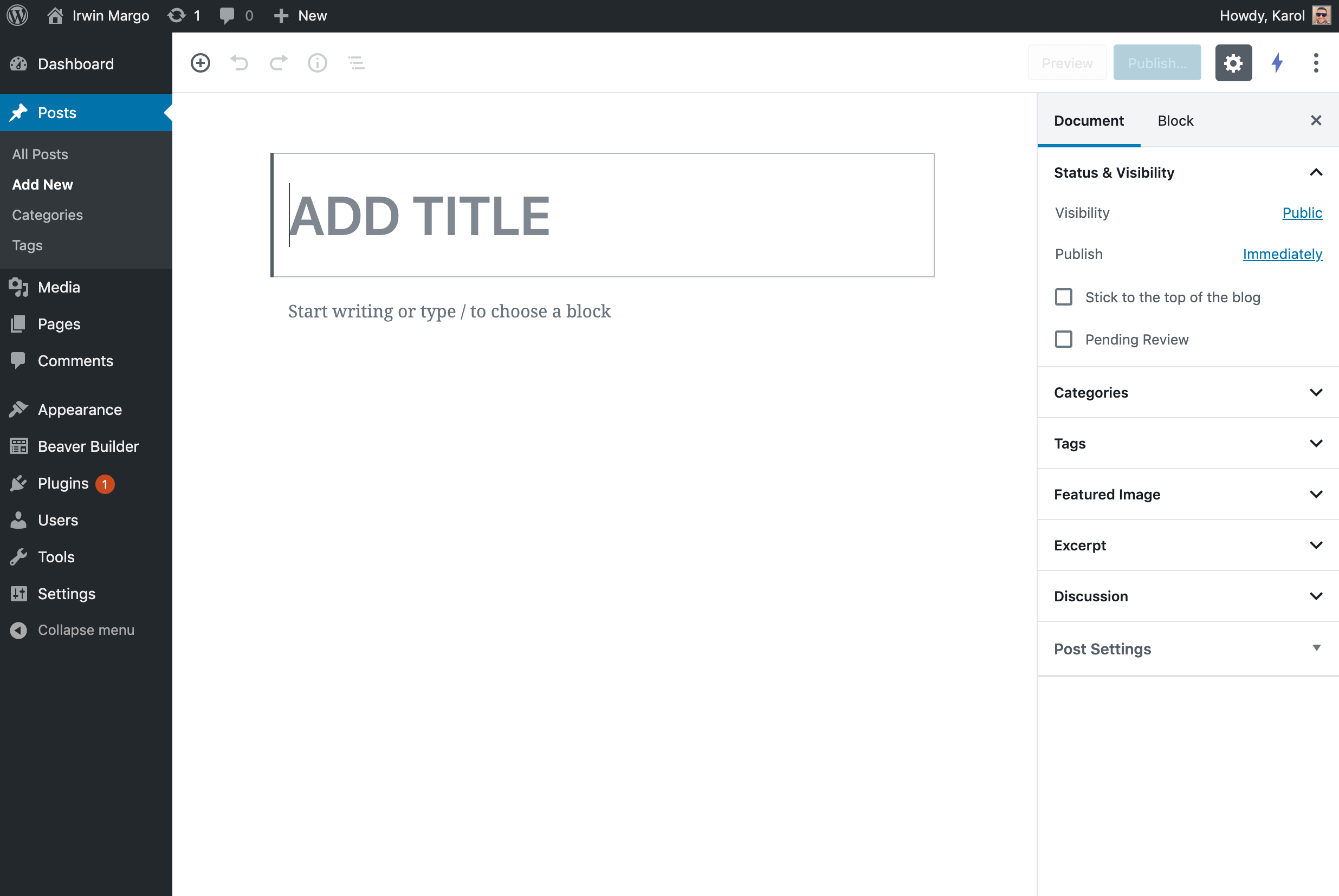 What Do You Need to Build a Site with WordPress?
If you want to build a website and make it available publicly, then you're going to need two additional elements:
A domain name.
A web server/web hosting setup.
Each one comes at a price: A domain is in the range of ~$15 a year, and hosting you can get for around $3 to $5 a month.
If, on the other hand, you just want to build a local website for experimental purposes (a website that's not available on the web), you need:
the WordPress software itself — go here to download the latest version of WordPress
👉 Click here to learn more about installing WordPress.
How Do I Get Started with WordPress?
Here's a handful of possible paths you can take, depending on what you want to achieve:
If you want to build a website on WordPress and make it available to the public, follow this guide.
If you want to build a local website for experimentation and learning, read this.
If you want to build a website using the commercial WordPress.com platform (paid), go here.
I hope that the 'What Is WordPress?' question is no longer a mystery to you at this point! Using WordPress already? Any questions?